We know our communitea loves matcha, so we were inspired to make this blend for the on-the-goers who don't have time to whisk a latte! We adore the cool minty taste and the warm vanilla notes blended to create this stunning pick-me-up. A hybrid of our ceremonial matcha green tea powder and traditional loose-leaf tea, this powerful blend can easily be toted around in your Teami Tumbler for whenever you need that boost!
Super Ingredients:
Matcha: Known for its energy-boosting properties, matcha can help sustain vitality throughout the day*
Yerba Mate: This energizing green tea has been known to enhance alertness and increase reaction time*
Peppermint: Used for centuries as a natural remedy to soothe stomach aches, it's also been noted to improve mental awareness.*
Blends you can trust! We use premium hand-selected tea leaves to create our stunning blends – each targeted to help you live a healthier lifestyle!
30+ servings per bag.
Matcha powder, Yerba Mate (loose leaf tea), Peppermint Leaves & Vanilla Beans
Place 1 teaspoon of the blend in a mug or Teami Tumbler and add hot water! Allow 3-5 minutes to flavor.
Recommended for adults only. If you are taking prescription medication, or are pregnant or nursing, consult your health care provider prior to using this product.
Contains plant-based caffeine.
Results not guaranteed and may vary from person to person.
These statements have not been evaluated by the Food and Drug Administration. This product is not intended to diagnose, treat, cure, or prevent any disease.
BOOST
This has a great flavor love your stuff
Love a boost!
Another awesome blend. It's minty vanilla test is very enjoyable. Smells and tastes great! Add in the benefits of matcha and you're good to go! Like other blends I enjoy this one with honey. I've also started adding a small scoop to the Skinny blend while doing the detox. Boost adds a nice little flavor to it!!
Vanilla matcha
Addicted! I love the subtle hint of mint with the vanilla. I use honey to sweeten. I actually have it it the evening and haven't had trouble with it keeping me up. Definitely going to order again.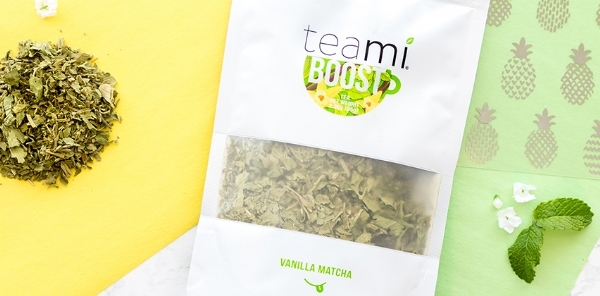 Subscribe to our Newsletter
Subscribe to our newsletter and get 10% off your first purchase
IT'S NOT JUST
TEA

, IT'S A LIFESTYLE