Teami Luxe Skincare Fridge
Elevate your skincare routine with our upgraded + chic Teami Luxe Skincare Fridge! Increase the shelf-life and application efficacy of skincare products by keeping them chilled. 
Too many products, not enough space? Organize your beauty routine-- our revolutionary 12 Liter Skincare Fridge has enough space to store your entire beauty routine in one place!
The best place to store all your beauty essentials! 
Cool temperatures are proven to help extend the shelf life, improve application, and increase the overall quality of your beauty serums, creams, masks, and natural beauty products. 
While most products are kept at regular room temperature  70-75 degrees, our Teami Luxe Skincare Fridge keeps your beauty + skincare products chilled at 35-40 degrees to keep them fresh, longer!
Luxe Skincare Fridge Benefits:
Increasing the shelf-life and efficacy of natural skincare products 
Maximizes beauty efficacy to deliver best results while preserving skincare freshness 
Reduce the appearance of skin puffiness by applying chilled skincare products
Wakes up complexion to feel rejuvenated, revitalized and renewed
Perfect for serums, eye creams, moisturizers, oils, toners, face masks, all makeup, facial rollers, gua shas
Luxe Skincare Fridge Features:
LED Beauty Light
Front Glass Panel 
Rose Gold Finish + Accents
Hidden Door Handle
Adjustable Door Shelf Storage
3 Main Shelves, 2 Door Shelves + 1 Beauty Drawer Compartment
Place it on your bathroom counter, in the bedroom or closet for convenience!
Insert the power cable into the AC power input at the rear of the fridge, secure the fridge in place and then insert the power cable into the wall outlet. This fridge ONLY works on 100-120V (in compliance with North American standards).
Press the power switch button at the back of the fridge.
Place the Teami Luxe Skincare fridge on a well ventilated and clean area, keep 4" clear around the whole device to allow for ventilation. *Do not push the fridge up against a wall / outlet, you must have 4 inches of space between the wall / outlet and your fridge.*
Make sure the ventilation holes at the back of the fridge are not blocked. *The air inlet cover plate should be cleaned once every three months.
Dimensions: 10.6W" X 9.9"D X 16.7"H
Box Dimensions: 12.2W" X 11.5"D X 19"H
Misplaced your Teami Luxe Fridge User Guide? No worries- just download it HERE!
For full FAQ page --- click here!
*First, press and hold the power key to shut down the device and then pull out the plug to cut off the power supply.
*Use a damp cloth and mild liquid detergent to wipe off any dirt on the surface of the case, use a damp cloth with warm water to wipe the inside of the fridge.
*Do not wash or rinse the case directly with water, especially the switch, socket, inlets and outlets, etc.
For full FAQ page --- click here!

Customer Reviews
Sorry there are no reviews for your selected category yet.
Spacious
I love it. Showed it to my friends but told them to give it a couple of months before I recommend them buying it to see if it will have malfunctions. I paid 120 with a discount code and shipping included. It does keep everything cool. The description is on point. At the moment ill give it 5 stars. I really hope this new and improved skincare fridge will stay good for a couple of years.
What did I buy??
This thing is HUGE!! Like ready for a child to start playing house. Where can I return it?
I'll wait
I read horrible reviews on the first fridge, so I'll wait for reviews for this one. Looks pretty, but I don't want to take the risk of buying something so pricey that would begin to malfunction in a few months.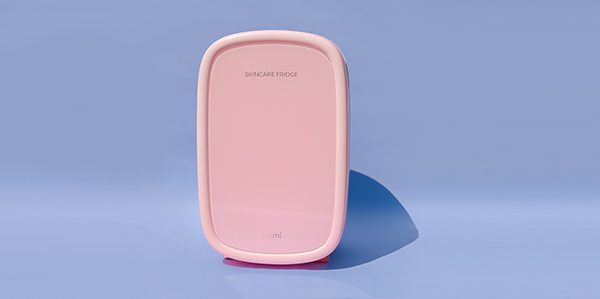 Frequently Asked Questions
Subscribe to our Newsletter
Subscribe to our newsletter and get 10% off your first purchase
IT'S NOT JUST
TEA

, IT'S A LIFESTYLE